Heritage Meets Innovation
Experience a life that's naturally Durango, where the iconic twin buttes overlook the scenic vistas that define our community. Here, bold ideas and room to breathe shape a lifestyle that's rooted in a rich agricultural heritage and inspired by new ways to connect with people and place. The result is a sense of belonging that's hard to find these days, and the reason Twin Buttes is such a special place.
---
Take a look at what Essential Durango has to to say about Twin Buttes.
Community Amenity
Twin Buttes Farm
& Farm Stand
Healthy eating is a pleasure when you run into neighbors at the Farm Stand and enjoy fresh vegetables, eggs and flowers right from Twin Buttes Farm.
Community Amenity
14 MILES OF TRAILS
A varied network of trails offers something for walkers, joggers, bikers and hikers of every ability, and is connected to the regional trail system beyond.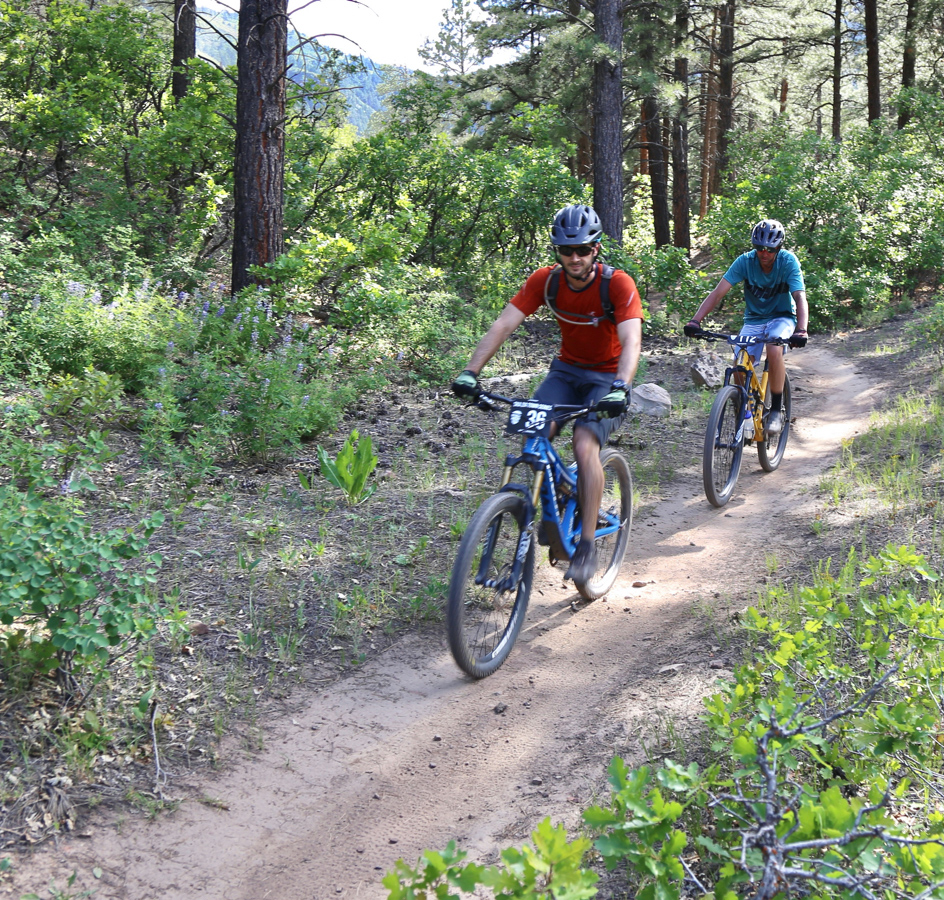 Community Amenity
Historic Tram City
Park & Playground
The perfect spot to meet neighbors while watching your kids play together or while enjoying a concert in the park. Enjoy the large grassy area, playground, picnic tables, and great view!
Planned Amenities
Vision for the Village
PLANNED AMENITY
Farm-to-Table Restaurant
We envision Twin Buttes to become a vibrant, village-style neighborhood where a night out with friends can be spent right around the corner at a classy restaurant with ingredients sourced from the farm.
PLANNED AMENITY
Neighborhood Shops
Twin Buttes has land set aside for a café, where you could meet neighbors for coffee and scones, and small shops such as a bakery, art studio, bike shop, hair salon, and so on, to make a trip to town unnecessary.
PLANNED AMENITY
Schools
Twin Buttes has reserved land for two school sites to which families and children could walk or bike. We are anticipating one to be an elementary school.
PLANNED AMENITY
Bus Service
We anticipate having frequent bus service to downtown Durango to further reduce the need for a car.
Getting to Know the Land and Wildlife
Natural beauty is all around you at Twin Buttes. With just a short stroll outside, you can find yourself in a mix of open woodlands. Ponderosa Pine is joined by spruce, gambel oak, pinon pine, Utah juniper, and red cedar trees. The first wildlife you'll probably notice are deer and flocks of wild turkeys, who seem to feel right at home in our community. Twin Buttes is also home to elk, fox, coyote, cottontails, and a wide variety of birds, with cutthroat trout and other aquatic creatures living in Lightner Creek.
Striving Toward Sustainability
Life in Twin Buttes of Durango means being a good steward of the land we all call home. Our master plan avoids suburban sprawl, while preserving a good deal of the natural environment.
Wildlife corridors are preserved. Natural areas and trees between lots and neighborhoods are valued and left as they are. Stone and wood are re-used on site. A design review assures that buildings are not only inspired by the magnificent natural surroundings, but are also energy-efficient. We encourage the use of environmentally-responsible building and native or edible landscaping. With plenty of southern exposure, a number of our residents have chosen to power their homes with solar energy.